Our team includes highly skilled and experienced professionals ranging from designers, photographers, video makers, business consultants, and creatives.
Sezgi Eser - Founder & Creative Director
Having started living in Lisbon as a backpacker in 2015, she started having her Ph.D. degree in Digital Media while falling into the artistic scene. Apart from academia, she preferred to go with her freelancing career in photography and content creation, working mostly for businesses across Europe. Holding a Swedish master's degree in media and communication, she is highly interested in still life and documentary photography. Sezgi also contributed several event nights in Lisbon as a creative and has joined several film festivals.
Personal Portfolio: https://sezgieser.format.com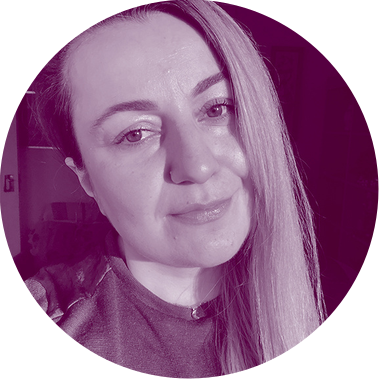 Leysan Aminova - Co founder & Business Consultant
Specialized in digital marketing and has experience in consulting more than 100 marketing agencies and companies. Worked within the Google contract and recently based in Phoenix, Arizona, USA. Has tremendous expertise in creating campaigns, managing and optimizing products related to Google Ads.
Erce Alagoz
Working as a designer and photographer based in Ankara, Turkey's capital and heart, Erce graduated from Visual Communication Design in 2020. Having experienced the creative industry as a designer, Erce also involves in video production and motion design. Most recently, he has been working within the UI/UX design, app promotion and advertising.
Personal Portfolio: https://erce.me/
Berkay Gungormus
Having graduated in tourism industry in Turkey, Berkay pursued his passion for photography and sound production. He has also been working as a creative as a video editor and an illustrator. He enjoys playing the drums and continues his career in digital sound production and still life photography.
Personal Portfolio: https://www.oldthepond.com
Elīna Ērgle
Elina is graduated from material technologies and design program in Latvia and become a product designer. She is passionate about designer work, good brands and new technical solutions. Like to be in the business environment together with creative people. Have been participating with her design works in exhibitions in Belgium and Latvia, and has her own new jewelry experience idea and brand EMOSYNE. In free time love to visit art performances and get inspiration from people and nature.
We like to challenge and improve every day! Contact and send us an email about how we can help you with your business.